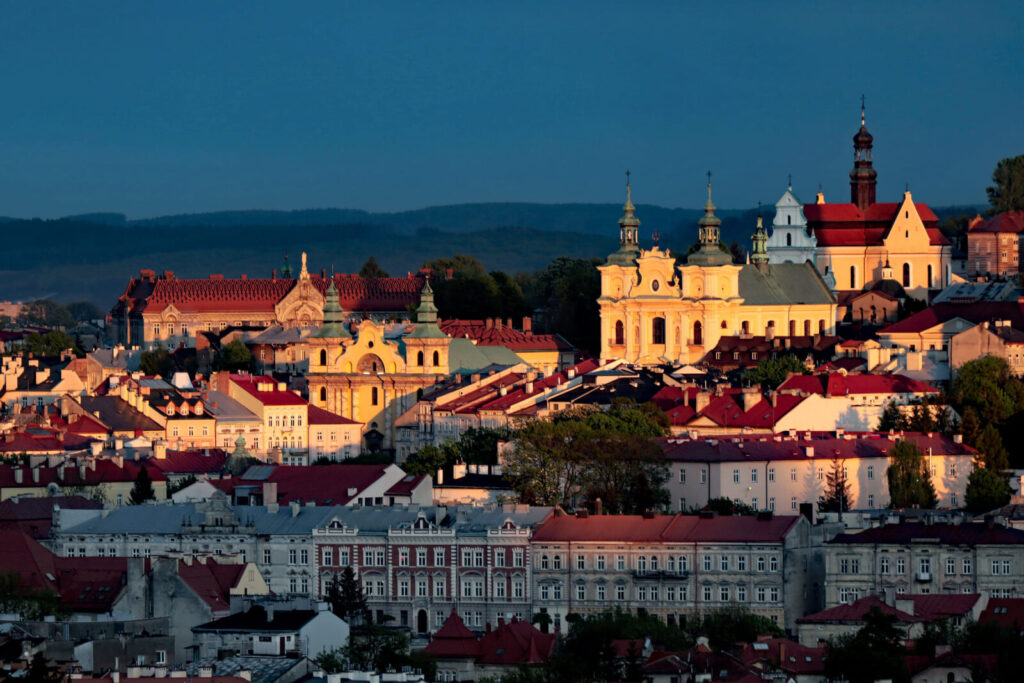 Rząd Prawa i Sprawiedliwości inwestuje w lokalne społeczności. Dzięki rządowym programom zrealizowaliśmy już ogromne inwestycje na Podkarpaciu. W II edycji Rządowego Programu Odbudowy Zabytków blisko 102 mln zł trafi do naszego województwa.Skorzystają na tym nasi mieszkańcy oraz turyści.
Zabytki to nasza przeszłość i przyszłość
Historyczne budynki to nie tylko nasza przeszłość, ale i przyszłość – pozwalają pielęgnować dziedzictwo kulturowe i zachować naszą tożsamość.
Jednocześnie często pełnią ważne funkcje publiczne – to szkoły, domy kultury, kościoły czy domy opieki. Ich renowacja bądź odbudowa pozytywnie wpływa na codzienne życie mieszkańców, ale także wspiera turystykę i napędza rozwój lokalny.
Przemyśl już wykorzystał środki na kulturę i zabytki
W samym Przemyślu na kulturę i zabytki pozyskaliśmy 97,8 milionów złotych. Dzięki tym środkom otaczamy troską dziedzictwo kulturowe miasta, zapewniamy szeroki dostęp do nowoczesnych instytucji kultury, muzeów, bibliotek. W 2018 r. dzięki staraniom marszałka Marka Kuchcińskiego przemyska Starówka i Forty Twierdzy Przemyśl zostały wpisane na listę Pomników
Historii, a Muzeum Narodowe Ziemi Przemyskiej – na listę jednostek współprowadzonych przez Ministra Kultury
Rządowy Program Odbudowy Zabytków
Pieniądze z programu przeznaczone są na prace konserwatorskie i restauratorskie oraz roboty budowlane. Dzięki tym funduszom możemy przywrócić zabytkom ich dawny blask.
W ramach naboru samorządy od 26 lipca br. do 18 sierpnia br. mogły składać wnioski o
bezzwrotne dofinansowanie realizowanych inwestycji.
Samorządy w ramach tej edycji otrzymają 1,82 mld zł na 3248 inwestycji.
Na stronie Kancelarii Prezesa Rady Ministrów można zobaczyć pełną listę dotacji z Rządowego Programu Odbudowy Zabytków dla Podkarpacia. [ZOBACZ]